Having a small garden or landscape doesn't mean that you can't make it look beautiful. There are numerous great ways to enhance the overall look and feel of your small garden or landscape in Montgomery County. From this article, we will be sharing few such tips with you.
Take a look at Bonsai plants
Whenever the plants are scaled-down, even the tiniest yard may accommodate a garden. Terrariums, small fairy gardens, and bonsai are a few examples. They may spend the summer outside in a shaded area without too much direct sunlight, even though they are often kept inside in chilly climates. It would be best in regions like Montgomery County to plant these in pots so you can move them inside during our extreme winters.
Plant in containers
Containers can give you more plant options (like the bonsai plant mentioned above) and it also helps limit the size of plants in a tiny yard's landscaping. In addition, potted plants can increase your gardening area, making them more popular than ever. A garden's personality is substantially enhanced by containers. You may display your favorite flora thanks to them. Additionally, by matching their colors and placing them into odd numbers, you may make a stylish focal point.
Succulents for hard-to-grow areas
Most gardens also include thin strips that are devoid of soil and moisture in addition to cracks. Work within the constraints rather than against them. Plant some hardy, creeping thyme groundcovers or hardy succulents and then let them stretch over the space as one of your tiny yard ideas. Use succulents in sunny settings and ivy in shaded locations. A nice cheap addition that keeps plant foliage tidy is a layer of gravel mulch.

Cleft Plants
The majority of gardens include crevices, so why not take use of them? These areas are ideal for succulents like sedum and hen-and-chicks, which thrive in these often sparse and arid conditions. They beautify the area and soften the impact of the rough surfaces.
Runner or Trailing Plants
Here is another form that will be useful when seeking tiny garden ideas. As seen below, you may let trailing plants hang from the end of a wall or run them down the sides of a planter. Both ways make the most of available space and soften a harsh surface to make it mix in with the surroundings.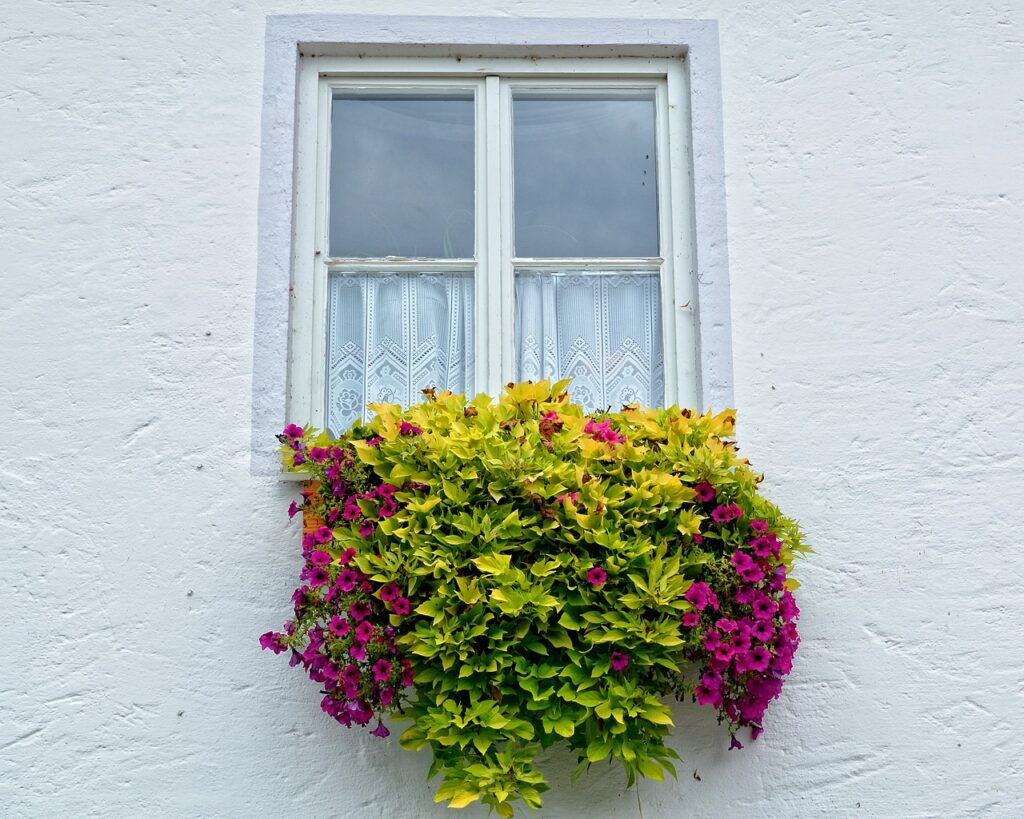 Vertical Plants
Think about habit together with the qualities of size and development. Columnar plants grow straight up. For a wider range of plants, there is more space to the side and more sunlight at the bottom. However, you continue to get the fruit and blossoms.
Little Plants
Growers often release brand-new cultivars with unique traits. A dwarf habit is one of them. You have the option of growing a pine that develops at 1 foot and goes all the way up to 80 feet while thinking about landscaping ideas. The former option leaves you with ample room to add partner plants.
Display Cases
Window boxes are a more conventional method of optimizing gardening space. Of course, you may connect them to the frames of your windows. However, alternative suggestions for tiny yards include putting them on the porch, around a patio, or dangling from a balcony railing.
Vertical Planters & Gardens
Vertical gardening is a trend in tiny yard designs. There are several readily available items, like wall planters that enable you to grow plants vertically, possibly up a wall. You may also make something from scratch. In any case, it invents a new area for planting. You can design the exact style of vertical garden that works for your space and decorating style!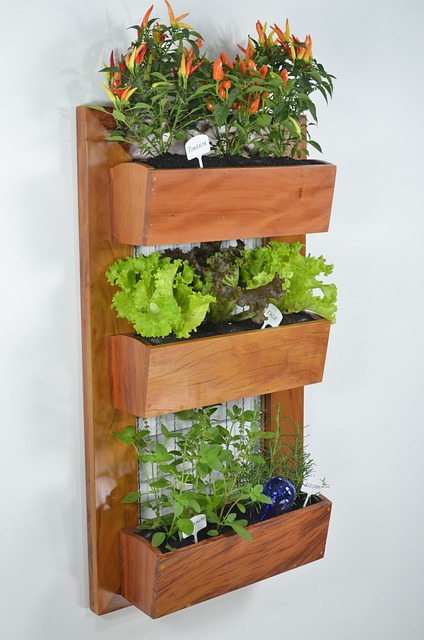 Fences and Walls
You do want some solitude in your tiny yard landscaping, so why not make use of nearby walls and fences? Vines are the ideal solution for this little yard design; just be certain to choose one that isn't invasive or even a garden thug. For suggestions contact our team!
Layered Terrain
The creation of a tiered environment, similar to what is seen in nature, is a simple backyard concept for tiny yards. Imagine a forest with modest groundcovers, shrubs, ferns, and trees that can withstand shade, as well as big above trees. Landscape your little yard to accomplish the same thing! Make the most of your flower bed area by using elements like bulbs, groundcovers, and crevice plantings to create a stunning tiered landscape!
Give some room
Remember to allow room while thinking about landscaping concepts for a tiny yard. It's simple to pack items too tightly and unintentionally give off a stuffy vibe. Thanks to a small piece of grass as well as some unimpeded hardscaping, a dining area offers a clear view of the garden.
Divide and conquer
Try this method to encourage exploration, even in a small area: Instead of attempting to fit in one wide border, divide the available land into many little beds. In this garden, a succession of small perennial flowerbeds is surrounded by brick pillars by brick paths. Smaller beds make it simpler to weed and plant while also allowing you to set distinct moods for various areas of your garden.
Increase side yards
If your backyard is small, consider remodeling your side yard. Side yards, which are sometimes disregarded as "useless" areas, really have plenty of opportunities for outdoor life. A once desolate area of land was transformed into a lovely garden with such a concrete paver walk here. Black Japanese natural stone acts as a tough substitute for mulch while a variety of plants and perennials give the area vitality.
Add flowing water
The soothing sound of flowing water will fill your little room and drown out outside sounds. Add a few fountains if you do not have sufficient space for a full-fledged water garden. Make sure there is an outlet close by before mounting yours on a wall or setting it in the middle of a flowerbed. An decorative fountain serves as the shimmering center of attention in this section of a brick patio, adding to the allure of the outdoor sitting.
Get a professional landscape design for small spaces
These are some outstanding ideas to get the most out of your limited garden or landscape. Pay attention to one or more of these ideas, and you can be the owner of a perfect garden, regardless of the space. If you would like some help and your property is located in the Mid-Atlantic, give us a call at 301-986-6900 or fill out the quick form below.
Request Quote
"*" indicates required fields