Dust Control at Construction Sites.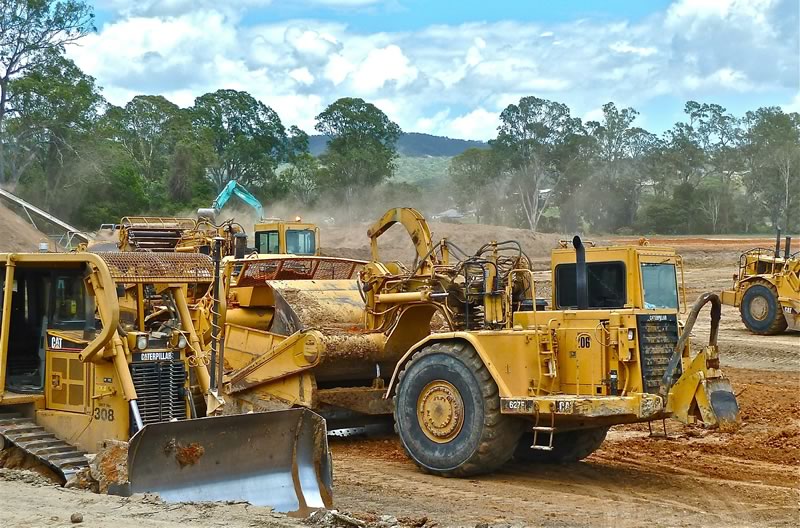 Rasevic Companies are based in Ijamsville, MD and we provide dust control services at construction sites to all of Maryland, Virginia, Delaware, and the greater Washington D.C. area of the Mid-Atlantic region. Our experienced crews are familiar with how to keep dust suppressed at construction sites.
Heavy machinery and excavation equipment kick up ungodly amounts of dust reducing visibility, making working conditions tough, and slowing down crews.
Dust Control at Construction Sites Helps:
Improve safety with better visibility & air quality
Reduce pot holes, uneven roads, and aggregate loss
Lower your road maintenance costs
Keep crews working – using plain water requires more treatments and more waiting around
Stabilize roads and surfaces
Quicken construction time and save money overall!
Construction Dust Control Facts:
---
FACT #1
The nature of construction equipment with larger, wider tires and more than 4 tires (at times) makes it especially important to apply dust control spray.
FACT #2
A construction worker's respiratory system struggles with filtering small dust particles due to their size of fewer than 2 microns, so it can be especially dangerous to breathe.
FACT #3
Water is great for the environment, but it evaporates quickly making it an ineffective dust control agent at construction sites. Soap-like substances have the same issue.
Get a Construction Site Dust Control Quote.
Contact us for more information or a free quote on construction site dust control services in Ijamsville or the Mid-Atlantic region, including Washington D.C., Delaware, Virginia and Maryland.
"*" indicates required fields