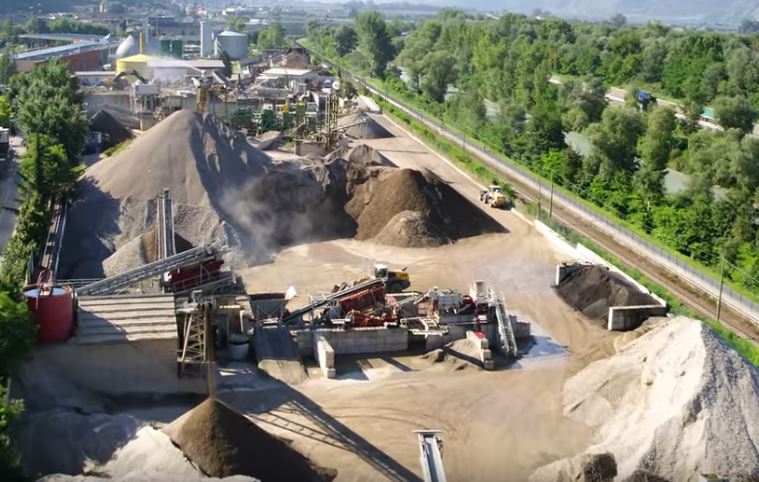 Rasevic provides dust control services at stone quarries to all of Maryland, Virginia, Delaware, and the greater Washington D.C. area of the Mid-Atlantic region. Our experienced crews are familiar with how to keep dust suppressed at a quarry where there is an extreme amount of dust production from excavation and heavy equipment driving fast in and out of mining sites at relatively high speeds.
Dust Control at Quarries Helps:
Improve safety by providing better visibility
Improve air quality for employees
Stabilize and harden road surfaces (less pot holes)
Lower the cost of maintaining dirt and gravel roads
Improve efficiency & reduce downtime repairing roads
Save money overall!
Quarry Dust Control Facts:
---
FACT #1
The use of heavy-duty trucks and excavation equipment in quarries causes more dust than other vehicles, so dust control spray is more helpful than ever.
FACT #2
The lungs of quarry and mining workers can struggle to filter out small dust particles making the air near a quarry particularly hard to breathe.
FACT #3
Water is great for the environment, but it evaporates quickly making it an ineffective dust control agent at construction sites. Soap-like substances have the same issue.
Get a Quarry Dust Control Quote.
Contact us for more information or a free quote on quarry dust control services in Ijamsville or the Mid-Atlantic region, including Washington D.C., Delaware, Virginia and Maryland.
"*" indicates required fields