Solar Farm & Baseball Field Dust Control.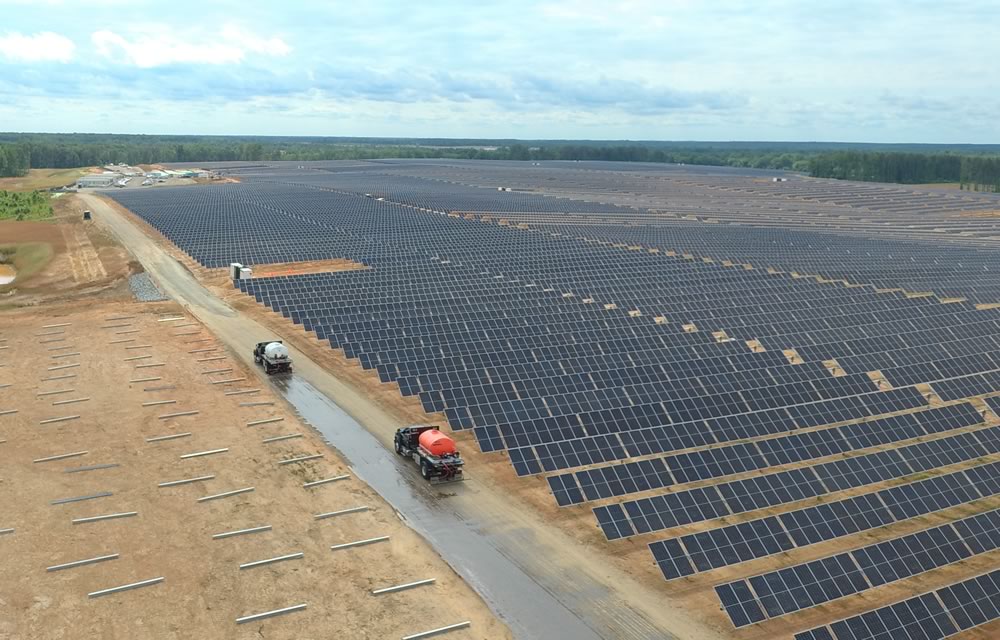 Solar farms and baseball fields are wide open spaces with dirt surfaces where dust control services are very helpful. In fact, Rasevic provides dust control services to multiple solar farms and baseball fields in Maryland, Virginia, Delaware, and the greater Washington D.C. area of the Mid-Atlantic region. There is no need to suffer through breathing dust-filled air at these locations. Plus Rasevic dust control services will help solidify surfaces so less maintenance is needed. This is a win-win!
Dust Control Spray Helps:
Improve air quality and reduce respiratory issues
Stabilize and harden road surfaces (less pot holes)
Reduce wind erosion
Improve safety by providing better visibility
Resist ice and snow during winter months
Lower the cost of maintaining dirt and gravel roads
Solar Farm & Baseball Field Dust Control Facts:
---
FACT #1
The faster you drive, the more dust that is kicked up on dirt roads. Wide, open solar farms are known for fast-moving trucks. Dust control will help!
FACT #2
Dust produces particles that are less than 2 microns in size which has been shown to be difficult for a person's lungs to filter out.
FACT #3
Water is ineffective for dust control during the hot summer months when baseball is popular. It will evaporate too quickly.
Get a Dust Control Quote.
Contact us for more information or a free quote on solar farm or baseball field dust control services in Ijamsville or the Mid-Atlantic region, including Washington D.C., Delaware, Virginia and Maryland.
"*" indicates required fields