Why you Want a Custom Home and Not a Customized Home
When people think of custom homes, sometimes they are really thinking about a customized home, a production or "tract" home that is customized to the home buyer's taste.  With a production home, you typically get to choose from one of several cookie cutter layouts and then you choose from a list of options like wall colors, floors, types of counter tops, etc.
Since you are smart, you probably figured out the pros and cons of a customized production home just from the description.  Since it is a cookie cutter home, you pay a little less because the builder is not starting from scratch, but then you get, well…a plain cookie-cutter kind of house.  If all you want is a house like your neighbors that you get to add on your choice of frosting color, then a customized production home is probably for you.  If you want a truly unique home, a customized production home is not going to cut it.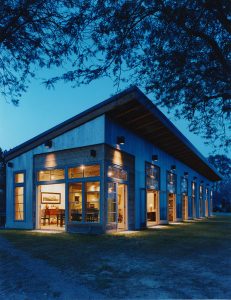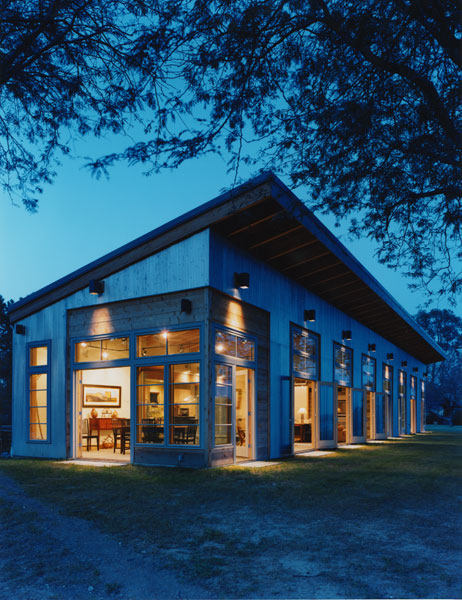 A World of Difference Between a Custom Home and a Customized Home
With a custom home, you do not start with choosing a basic floor plan, you start with exploring your likes and dislikes in a home.  It does not stop there, because with a truly custom home, the architect or builder will visit your property.  A true custom home professional will look at how to marry your home and property together to maximize the beauty and space utilization of both the home and the lot.
The custom home professional does not stop at your property, but he or she will take a look at the neighborhood too.  A perfect house that sticks out like a sore thumb in your neighborhood will become irksome to you and your neighbors, leading you to want a home face-lift in just a few short years.  A custom home master will fulfill all the home desires of your heart yet create a look and feel like the home was built as part of a master plan with the rest of the neighborhood.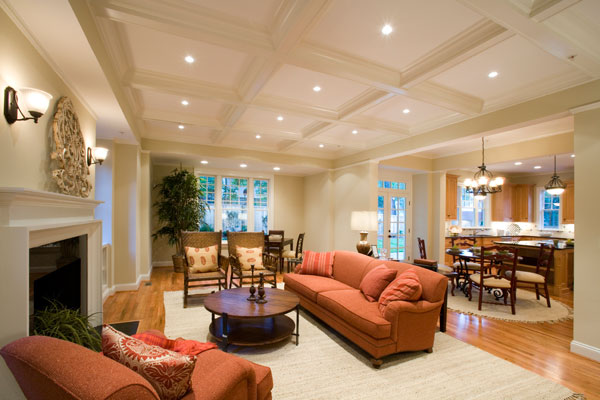 True Custom Homes are Fun!
What is really fun about a custom home is you can use anything as your muse or starting point.  Do you want to use the beams from the barn that was on the old family farm?  You can do that with your custom home.  Do you want the wine cellar to be a focal point of the home?  That is a piece of cake.
Custom homes are fun because we can take whatever is most important to you and make those items the focal points of the home.  If you love parties, open spaces that don't generate a lot of noise are great.  If you work from home, a quiet office is a must have.  Do you love collecting cars?  The heated, oversized garage is for you.  Do you love the outdoors?  Your house can be built so it almost feels like you are outside while you sit in your living room.
When you get a cookie cutter home, you have to stay within the box the builder has provided.  A true custom home allows you the "think outside the box," so if you want a Prairie School/Colonial home hybrid, alright, let's figure out how to get it done!  Do you want a pool in your library?  Okay!  Alright, so we are pushing the envelope here, but you get what we mean.  In a truly customized home, you write the rules instead of someone else writing the rules for you.

A Custom Home Relies on Craftsman and Not Laborers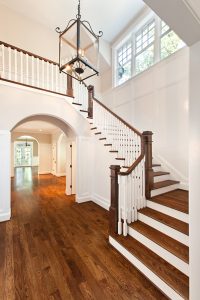 When you buy a cookie cutter home, the builders can afford to get bottom end laborers while still charging you top dollar because the laborers just have to assemble your home like they would assemble a puzzle or a car on an assembly line.  To get the details found in a high quality custom home requires genuine craftsmanship.
Take for example the spindles on a staircase.  Cookie cutter homes get one of just a few choices available out of what is stocked at the lumber yards.  A custom home built by craftsman can custom turn spindles for your staircase.  You just don't get the flexibility to choose the details you want with a customized cookie cutter home.
A Custom Home with Decades in Mind
You can even plan for changes in your home that you know will happen over the coming years.  You may have children in the home now, but will you always have children in your home?  You may have great health now, but do you want to be forced to move when mobility becomes an issue?
Now-a-days, building your home for "aging in place" only makes sense ("aging-in-place" is a term that means you can get old in one home without ever having to move").  You may build your home now with your children in mind, but the home can be built ready for ramps, handicap bars, etc. without major renovations.
You may be thinking of the other direction.  Maybe an elderly relative will live with you now, but you think certain rooms will be modified in about 10 years when that relative is no longer with you.  You can pre-plan a transition from a "mother-in-law wing" to a library and theater to minimize future expenses.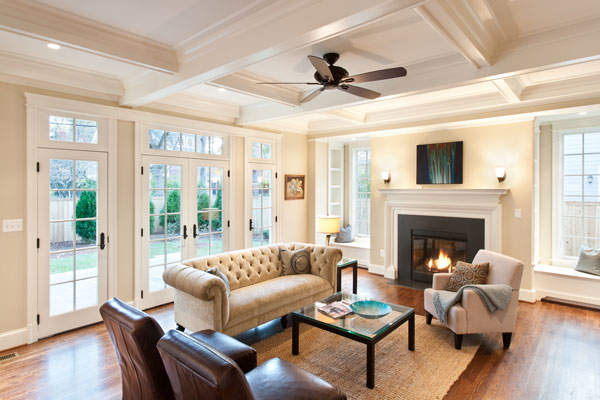 A Custom Home is Not for Everybody
If all you want is a cheap home, then you should be looking at a manufactured home or a plain-Jane production home.  If you get immobilized when you have to make more than three choices, then you want a stock home.
If you want a home that is unique to you, then a custom home is your best option.  You have worked hard, so why settle for someone else's box?  Start imagining what your dream home will be today!
And Yes, Rasevic Can Build Your Custom Home
If you are in Maryland or anywhere near Washington, D.C., we can build your custom home.  Custom homes are all we do so we have the training, experience, and equipment to build your dream home.  Give us a call today for more information! (301) 986-6900