As a home or business owner, it's likely that you would love to have a beautiful property throughout the year. However, landscaping ideas that you follow for spring or summer would not always be appropriate for winter landscaping. When the snow falls in, your winter landscape can become lackluster and look dead. This is when it pays off to plan for beautiful winter landscaping ideas. To make life easy for you, we thought of sharing some of the most prominent winter landscaping ideas that you can try based on our experience as a leading landscaping company in Maryland (where we are no strangers to winter!).
Choose Winter Plants Carefully for Optimal Beauty
It might be surprising to you that there are many plants available that actually thrive in winter and vastly improve the beauty of your winter landscape. Beautyberry or Nandina Domestica are beloved by many gardeners for their vibrantly colored berries that persist throughout the winter. Red twig dogwoods have colorful branches with distinctive coloring and a flowery fringe that blooms in the late winter, giving your landscape new energy.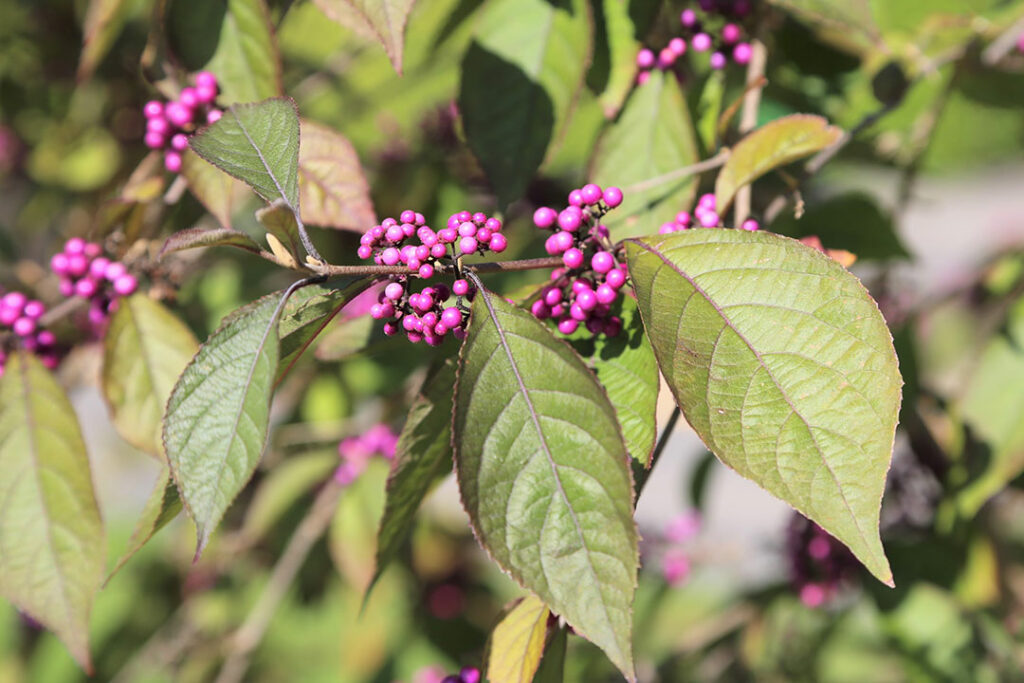 Many plants really favor the cold months for blooming. Particularly in regions with mild winters like the Pacific Northwest, pansies and violas provide that little splash of color. Even though they are considered annuals, many of these kinds produce seeds that they disperse over time, allowing them to reappear in the early spring or late winter.
Another distinctive statement-maker that has to be planted in the autumn for a springtime appearance is the snowdrop. The front of boundaries or in gardening are where these white flowers with drooping heads look their finest.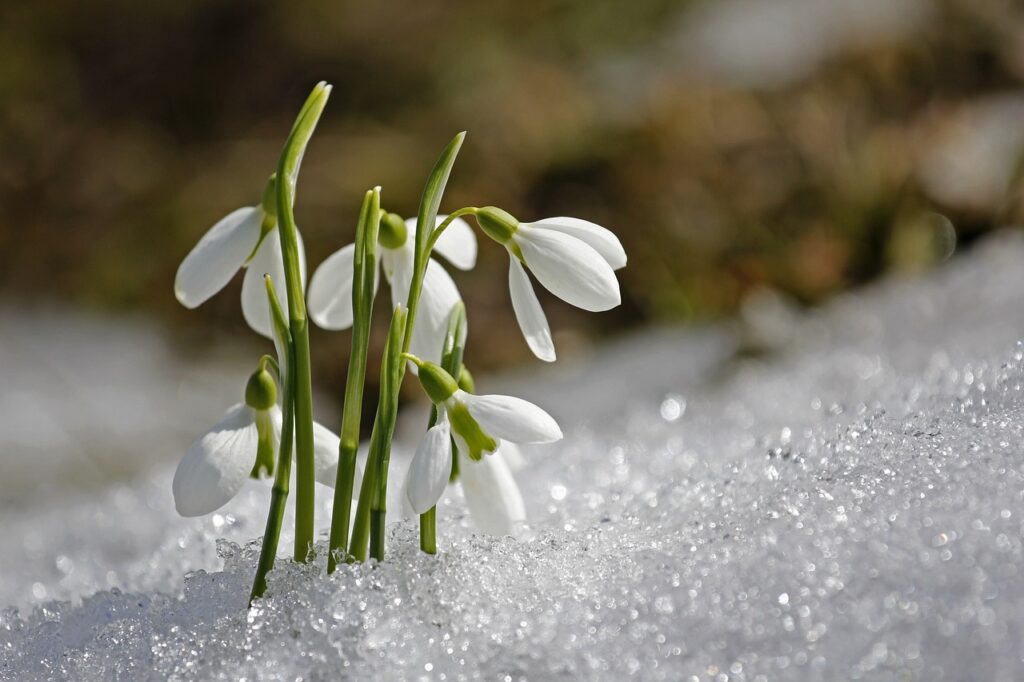 Another winter-blooming plant with soaring branches and vibrant yellow blooms is called Winter Jasmine. Hellebores are winter-loving plants that have been found to blossom even under snowy conditions. Despite their fragile look, they are really rather hardy plants.
Although it's sometimes marketed as a houseplant, cyclamen is yet another blossoming bloom for the winter landscape. Although they prefer sunny weather and summertime shade, these lovely flowers in fuchsia, white, pink, and purple make the ideal cheery groundcover.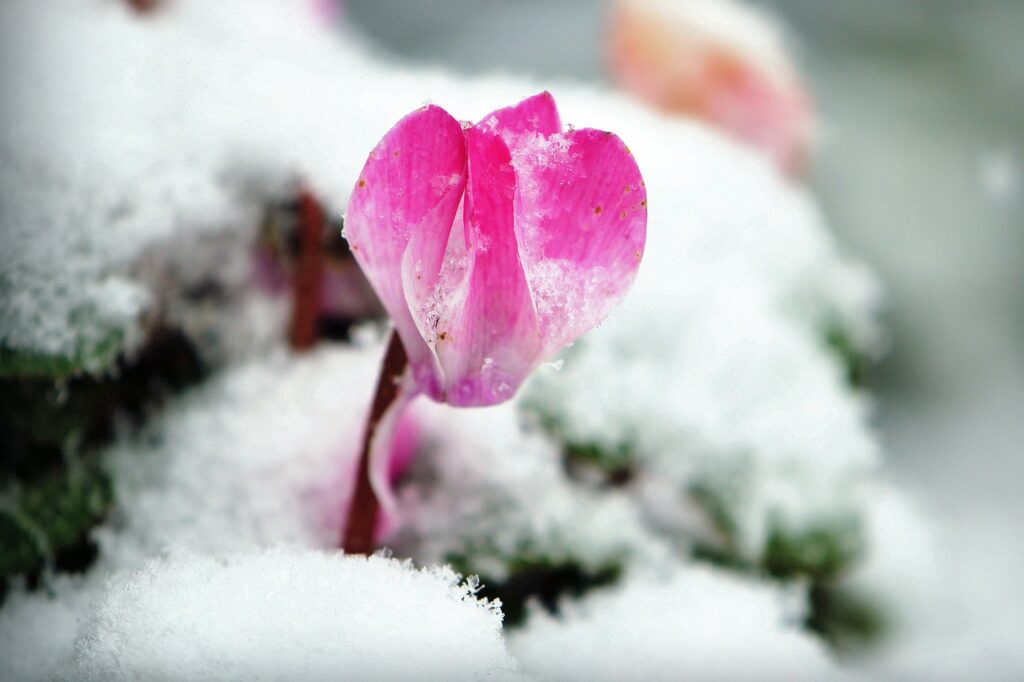 While it's true that certain decorative grasses, modest creeping leaves, dianthus plants, and hellebores are excellent for adding color, depth, texture, and height to your winter landscape, you may mistakenly believe that perennials are only suitable from spring through autumn.
Get the most out of hardscaping
Examining your landscape now can help you identify any areas where a focal point is needed. There are other options for winter landscaping besides using plants. Think of hardscapes like a seat, trellis, sculpture, arbors in the garden or a gazing ball. These hardscaping choices may add interest and direct your attention to various parts of the yard.
Coniferous trees, sometimes known as evergreen trees, are, as their name implies, always green. They may be used to line retaining walls, border pathways, or liven up dull landscaping areas that are generally filled with perennials. Evergreen trees and shrubs may be utilized almost everywhere on the property since they are available in a wide range of hues, textures, and sizes.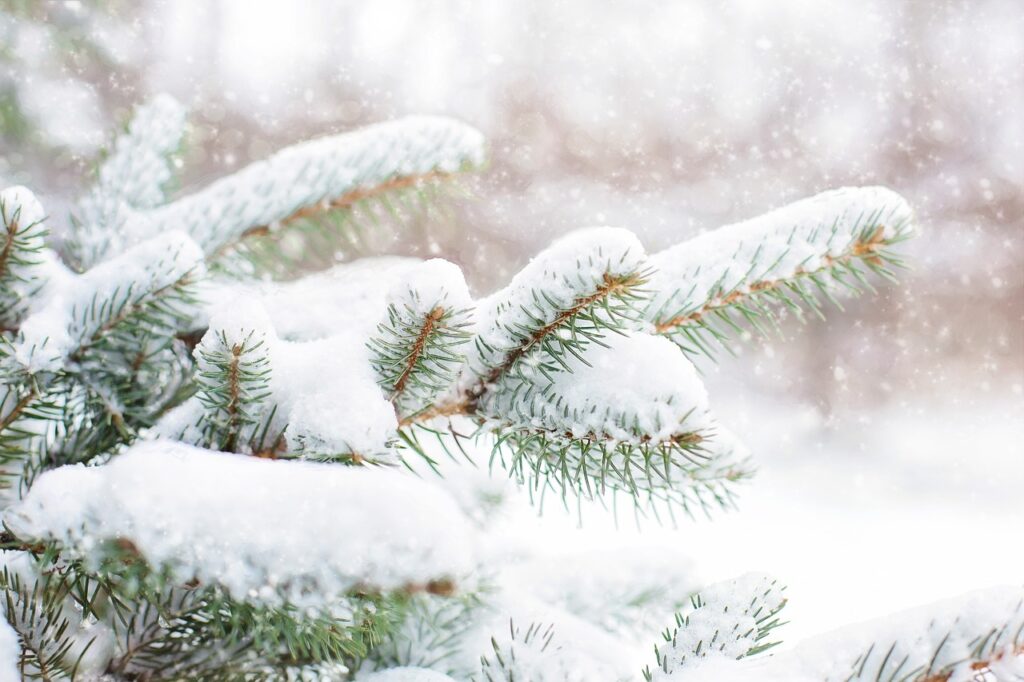 Focus on the barks as well
Giving your plants a healthy dose of rich compost or bark right now is a terrific idea. It will provide a colorful background for your winter landscaping and aid in preventing perennials like bulbs and tubers from freezing.
Birdhouses may give a special touch to your winter environment and serve a dual purpose by providing food for the birds when the snow covers the ground and prevents them from accessing seeds and insects. A strategically positioned birdfeeder or birdhouse may serve as a diversion from the barren winter environment, and vibrant paint can provide a splash of color in your front or backyard.
Most of your attempts to attract birds in the summer won't be successful during the colder months. For instance, your birdbath will simply freeze. Fortunately, there are a few things you can do to make sure that birds continue to provide life, color, and movement to your yard throughout the winter.
The first step is to confirm that there are enough seeds in your bird feeder. A stable supply may transform your backyard into a sought-after location for birds, who will have a harder time finding food in the winter especially. Similar to this, you may prevent your bird bath from freezing by utilizing some ingenuity, such as using a warm dog dish. Finally, bushes that produce winter berries, like holly and crabapples, may brighten up your yard & attract birds.
Regardless of the season, seeing hanging lights sparkle off of recently fallen snow is delightful. You're not just required to utilize light during the holidays. You can add warmth and excitement to your yard or even the front yard by using hung lights to accent hardscape features and make winter focal points or use landscape lighting around borders or as uplighting on your trees and plants.
The use of lights to enhance your winter landscape is one option you may not have thought about. You and any observers won't be able to appreciate the scenery for as much as they could in the summer since the sun sets sooner every day throughout the winter. You may enhance your landscape's beauty and appeal by creating a lighting scheme. This addition may significantly change the look of your landscaping, whether you're using spotlights to draw attention to certain plants or just installing a more general light to make the whole yard seem bright.
The addition of a fire pit or extra seating areas with benches to your landscaping may complement the use of lighting around your property as well. During the colder months, it will be very enjoyable to toast marshmallows and to offer warmth while sipping a hot spice wine around an outdoor fireplace or fire pit. Even while installing a firepit would help your house appear lovely and provide you new possibilities to enjoy the outdoors despite the cold, winter is sometimes associated with fading plants and the sensation that you can't go outside to enjoy it.
If you would like any help with planning or installing your winter landscaping ideas, please contact our team at Rasevic. We have provided year-round landscaping services to customers in Maryland, Virginia, Delaware and the greater Washington D.C. area of the Mid-Atlantic region since 1990.