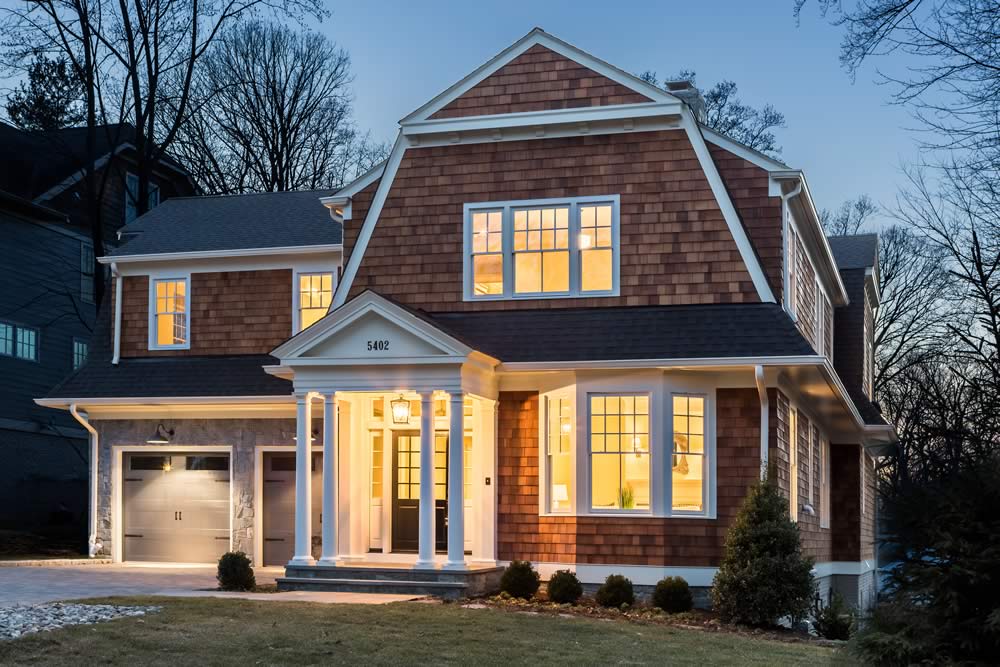 For about three decades, Rasevic Construction has been a leading Custom Home Builder in Maryland. Formed by Paul Rasevic in 1990, our custom-built homes have delighted our clients because we tackle each project as unique.  While most builders take out their standard plans and only allow you to adjust designs they already have, we instead look at your home as an extension of you and your life.  What you need in a Maryland Home Builder is someone that looks at what you want and need first, assess the property second, and only then is the first line drawn for your building plans.
Beyond the plans, we hire expert craftsman to build, to craft, and to provide exquisite appointments to your home.  It is not the square footage that makes a home unique, it is "the everything," from the trim work on the inside to the lighting on the outside.  Whether you are looking for the wine cellar that is the envy of the neighborhood, the movie room that makes the local theater feel second rate, the garage that showcases your vintage cars, or even a full game room that grows with your children, Rasevic is the Home Builder in Maryland to meet your needs.
Even if you are just looking at a remodel or a small addition, we will take the time to research the project first.  It takes training and attention to detail to make a remodel or a new addition look like it was part of the original home.  Work on your existing home can be "seamless" so that visitors to your house wouldn't know you recently had work done unless you told them.  Allow us to talk with you about your options to determine if a remodel, an addition, or a whole new home would be the best fit for your needs.
Why would you want Rasevic Construction to build or remodel your house?  Everyone says they build "with quality."  Quality is nice, but you need excellence.  We strive for perfection in everything we do, from planning, to communicating often with you, to working with care on your home.  Learn more about the Rasevic difference by giving us a call.

Get fast answers by calling 301-986-6900 or contact us online for more information.